The water borehole drilling is in progress at Ikot Odiong church yard. More reports and pictures ahead. In fact, the community of Ikot Odiong are happy with this project and it is hope we will use the water on completion as a medium to evangelize the community as many will benefit from this water project.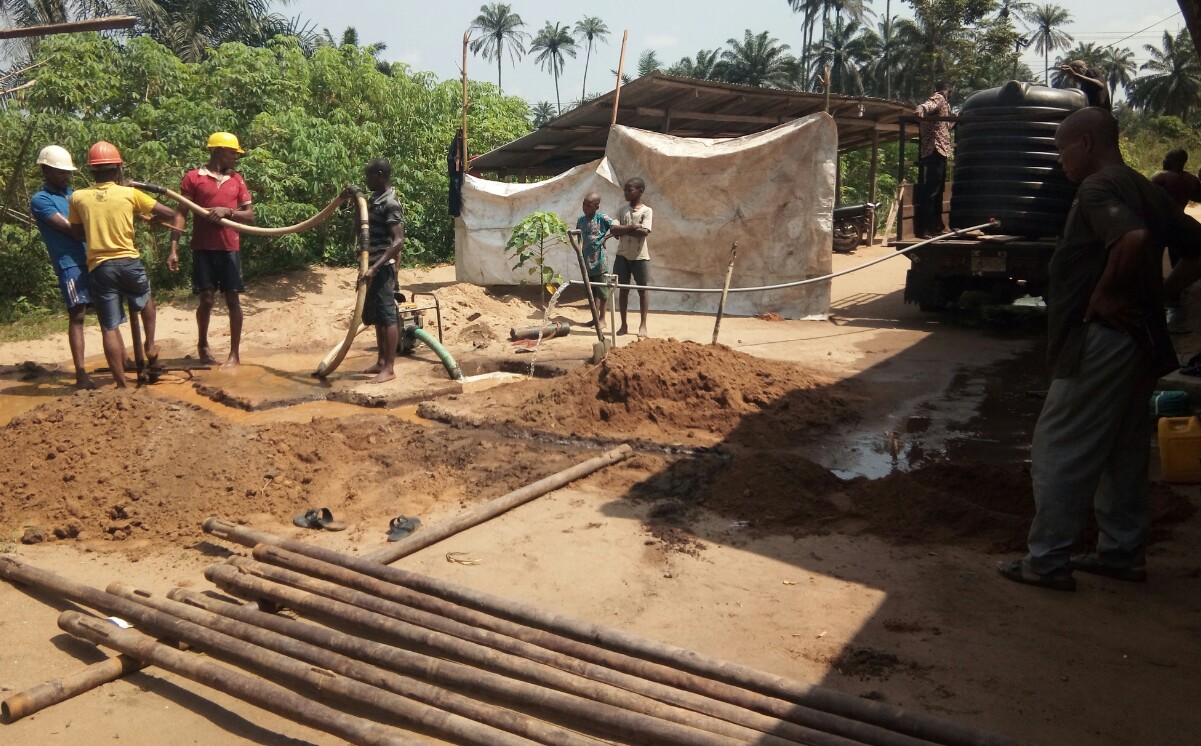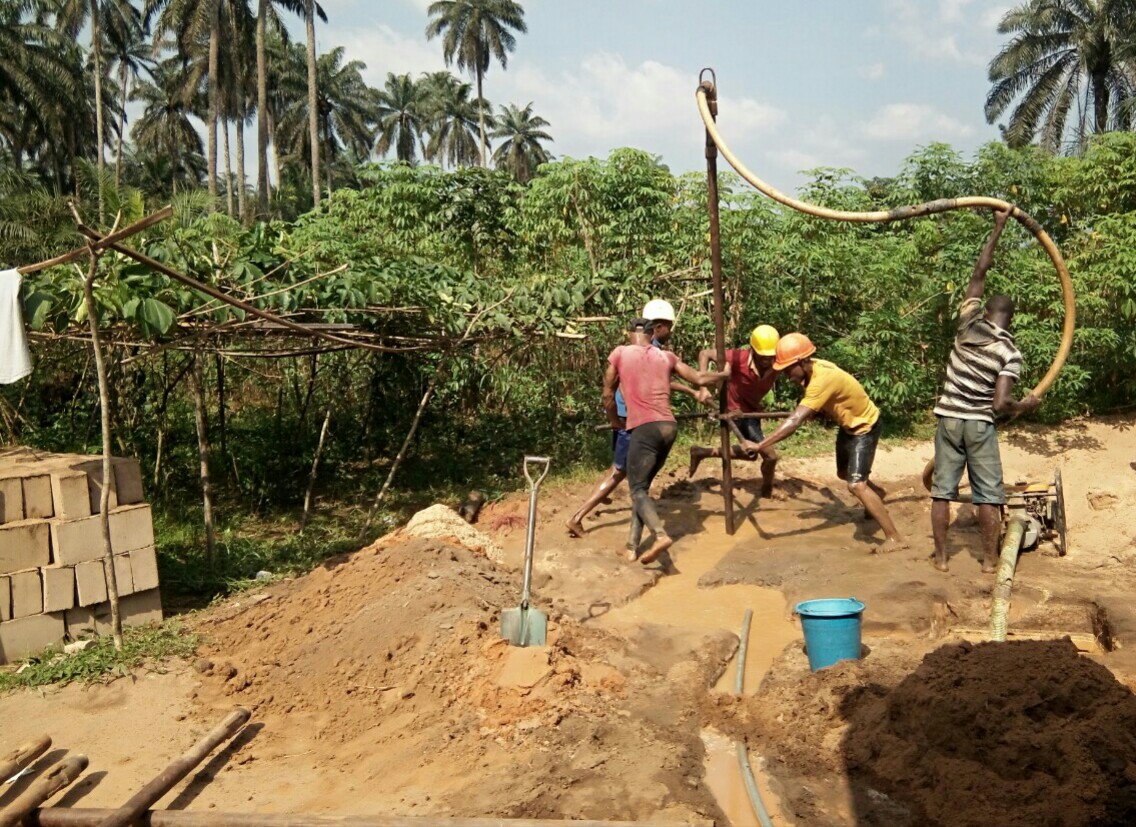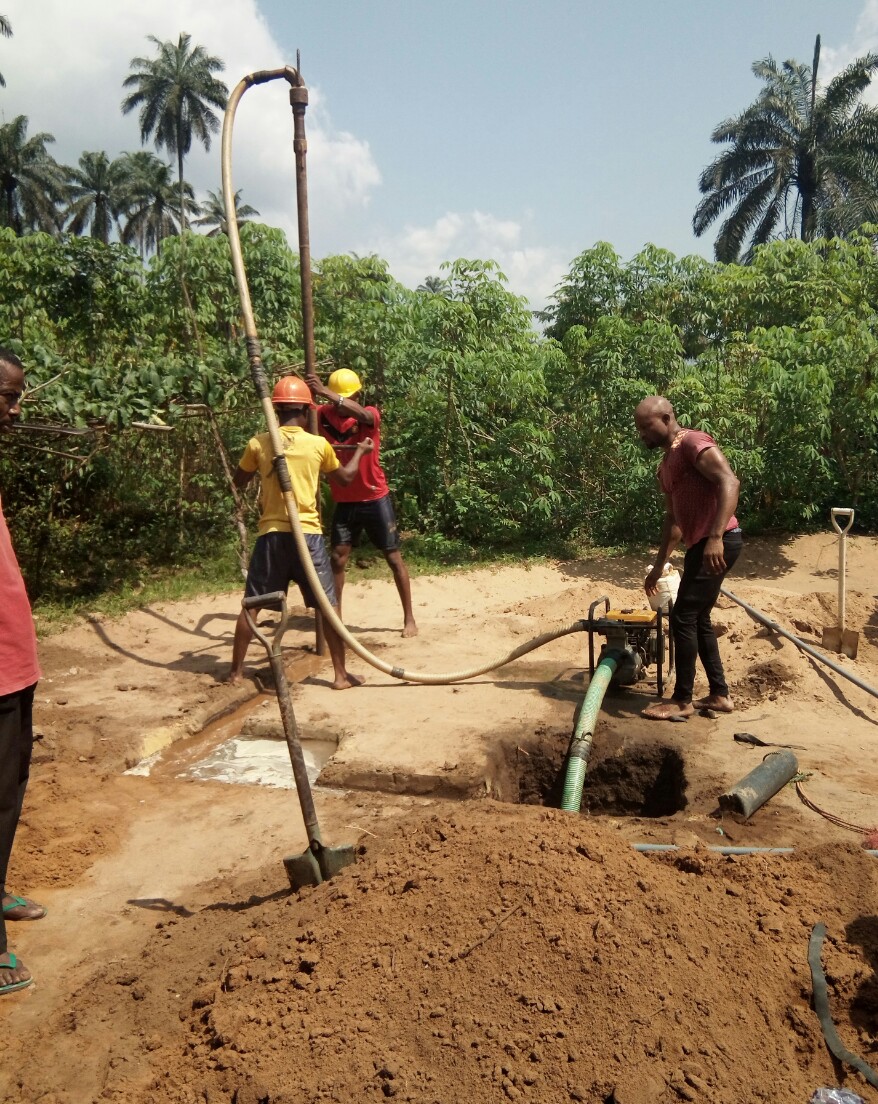 The Welder had delivered some of the doors and I choose to make a Iron Doors to fortified the worship hall and the Preacher's quarters. Fixing of the doors next week, windows waiting delivery.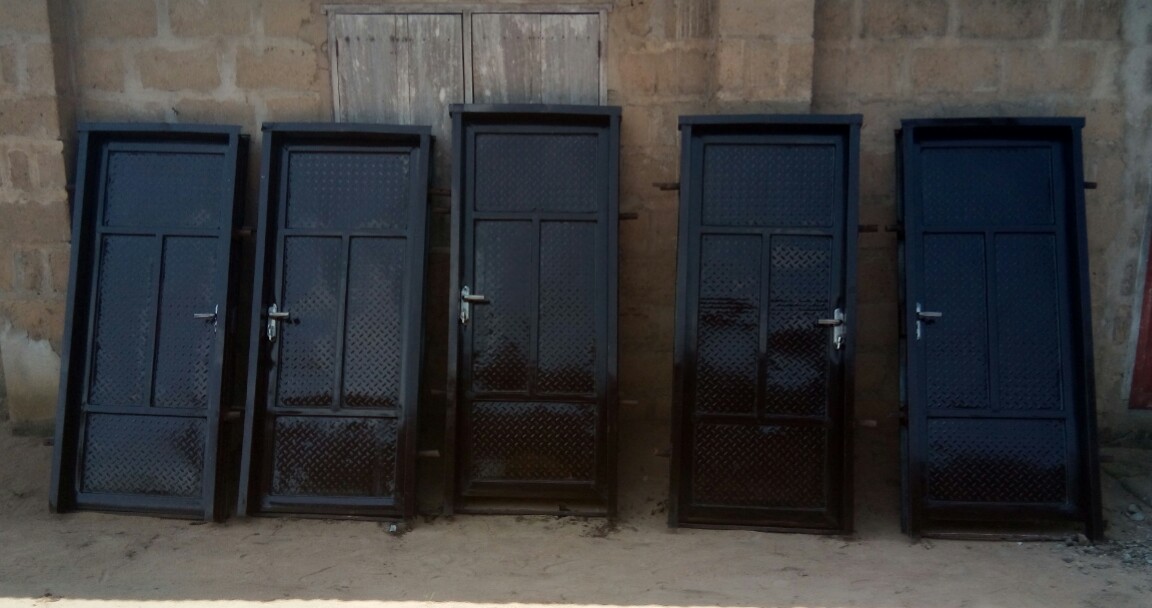 The ceiling of the Preacher's room at Ikot Odiong is 80% completion as one room is already ceiled leaving another as seen in this attachment. Thank you so much for your generosity to our work for  Christ. God bless you.
In Christ,
Mojima Etokudo