How was your worship today? Mine was great at Church of Christ at Ikot Odiong as I preached on the topic "RULES OF KINGDOM" from Luke 6:27-38. A visitor from the denominational church came to our worship and I spent some time with him after worship.
On arrival at home, I join my coworkers the Ukanafun WBS Evangelism Team to a follow-up on our prospects we earlier preached to at Ikot Unah village and at Ikot Ibekwe village respectively, and God add Two (2) souls to the church today through baptism. The two men who baptized today into Christ are:
1. Lucky Dick David who was formerly a Baptist Church member at Ikot Unah village.
2. Sunday Akpan Ekot who was formerly a Qua Iboe Church member at Ikot Ibekwe village.
After baptism in the river, we all returned to my WBS office in Ukanafun for lunch and each of the newly baptized receive a Holy Bible and a Baptismal Certificate.
They will be worshiping at their village congregation which the Preacher was with us in the Evangelism follow up campaign.
We give God the glory for the harvest He has given us in Christ kingdom. Please pray for the newly baptized brethren.
Thank you for your prayers and kind support, you are indeed an encouragement to me, my coworkers and our efforts for Christ kingdom in Nigeria. The Bibles you gave financial support to aid the purchase is very helpful in my ministry.
Say my hello to my brothers and sisters at the Shackle Island church of Christ. God bless you.
In Christ,
Mojima Etokudo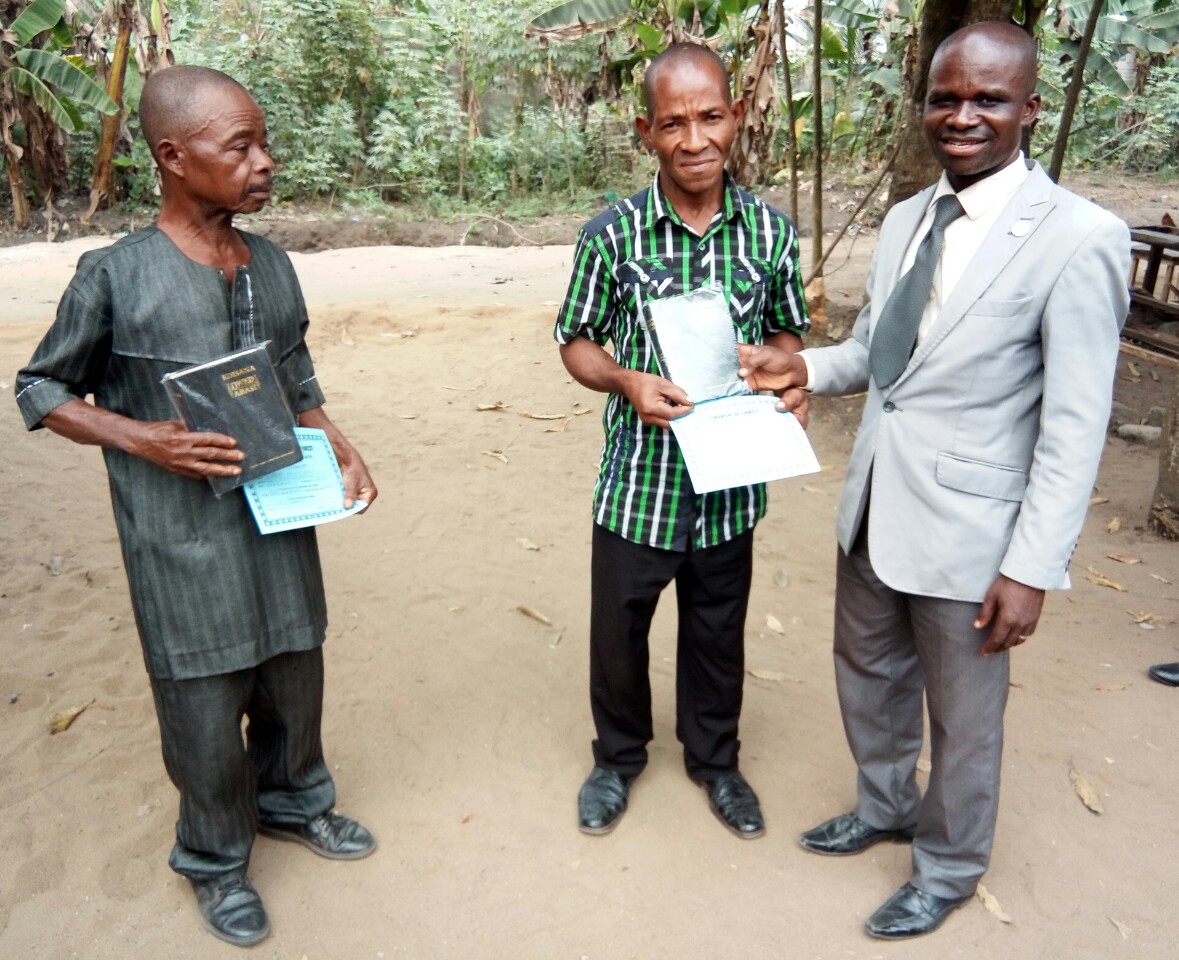 ---
Greetings to you and all my brothers and sisters at the Shackle Island church of Christ, hope this mail meet you well.
This is an update on my activities as outlined in my 2018 work plan.
Today Friday January 12, as build up to the Bible Seminar /Evangelism at Ikot Akpan Eyo coming up tomorrow Saturday January 13. The food for the Needy (Orphans, Widows and the Disabled) which we bought Rice and Beans etc from your financial support, part of the Food was taken to Ikot Akpan Eyo to help evangelize the community through this medium. Beneficiaries was drawn from Christians and non Christians families in Ikot Akpan Eyo and the neighborhood whose each of them received Rice, Beans and  Tin Tomatoes. They were all happy and pray for God's blessing on the donors.
I preached the WORD to them before the food distribution and most of the non members of the Church of Christ ask many questions which I gave them Bible answers.
I  took this initiative not to use all the food items bought for the Ikot Odiong people but to share the gospel through it with Ikot Akpan Eyo and its environ. It is my hope many will come to the knowledge of Christ through your kind gifts.
Same will be done in Ikot Odiong as build up to our 2018 annual Bible Seminar /Evangelism coming up last week of January.
They also promised to participate in our Bible Seminar tomorrow at Ikot Akpan Eyo. Pray for our successful Seminar /Evangelism tomorrow at Ikot Akpan Eyo.
My Ukanafun WBS Evangelism Team will lead in the Evangelism campaigns.
Thank you for your generosity, God bless you all at the Shackle Island church of Christ.
In Christ,
Mojima Etokudo
PS. The attachment shows pictures of the beneficiaries of the Food FOR the Needy donated by the Shackle Island church of Christ.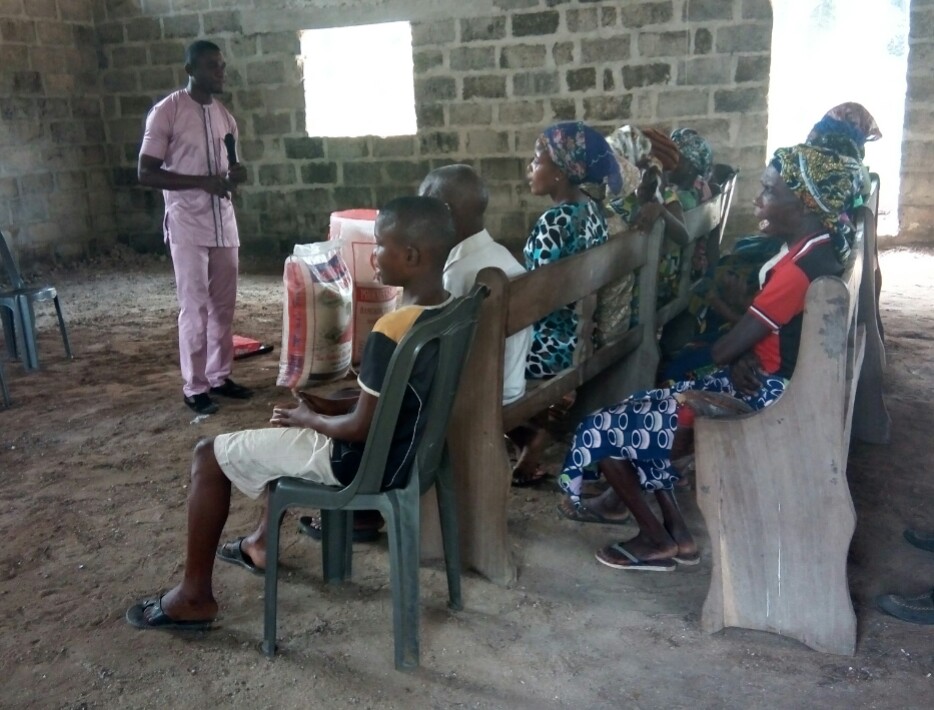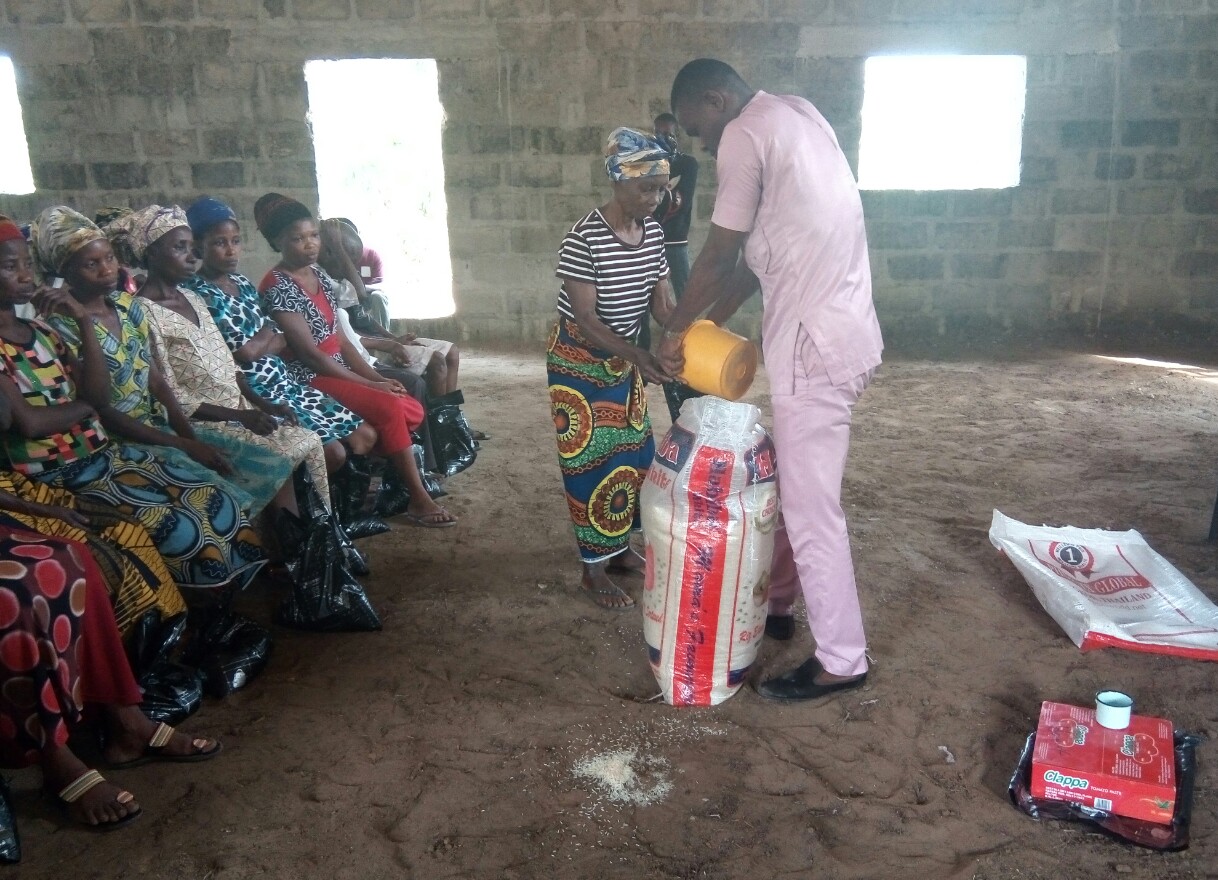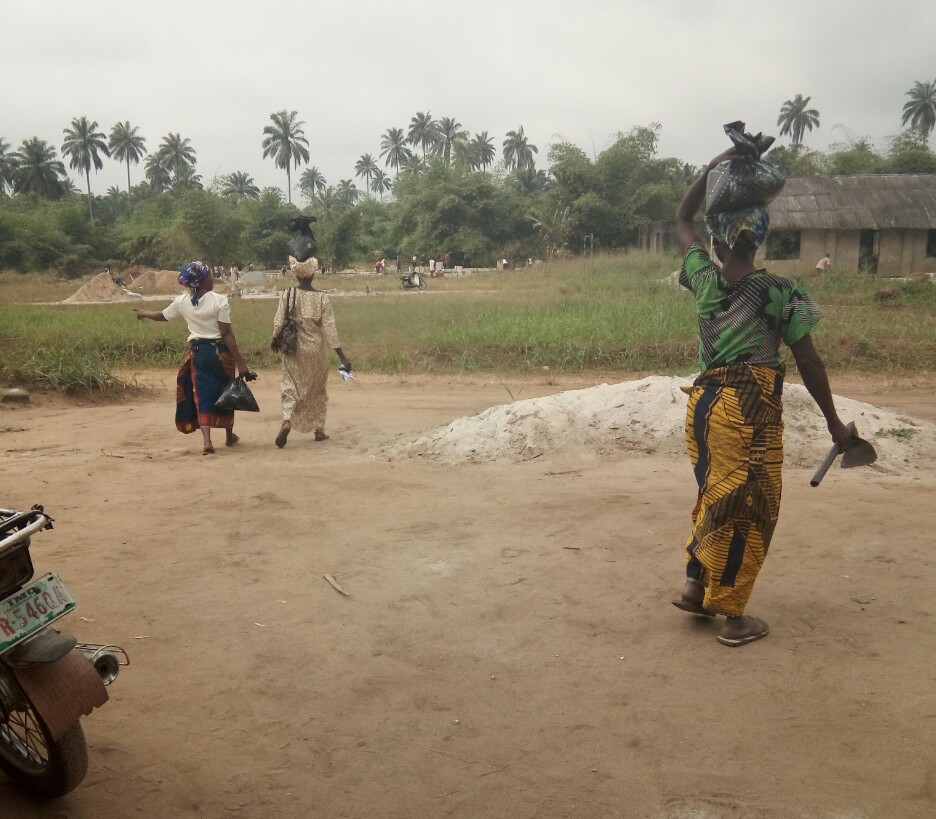 ---
I write to also update you that 100 Bibles was bought from your donation mostly the Efik version to meet with the need of the people and of the copies have been given out. Also, I have printed 1000 copies of Baptismal Certificate. See the attachment. Thank you so much for your generosity and for preaching Christ to many in Nigeria through your kind gifts. God bless you all at the Shackle Island church of Christ.
In Christ,
Mojima Etokudo