NCBC Annual Bible Lectureship
Greetings to you and all my brothers and sisters at the Shackle Island Church of Christ, hope this mail meet you well.
Last week was a very busy one for me and my teammates.
The 65 Annual Bible lectureship of the Nigerian Christian Bible College (NCBC) Abak holds between Tuesday – Friday August 6-10, 2019.
Chad Wagner and Gary W. Roeder was in attendance and both preached the Gospel to over 5000 participants. Over 100 sinners obeyed the Gospel and baptized into Christ at this year's NCBC annual Bible lectureship.
It was fruitful as it afford me and my teammates the opportunity to share the Gospel with young people who came and some whom we invite from the denominational churches.
It was great to work with Chad Wagner at NCBC and other brethren.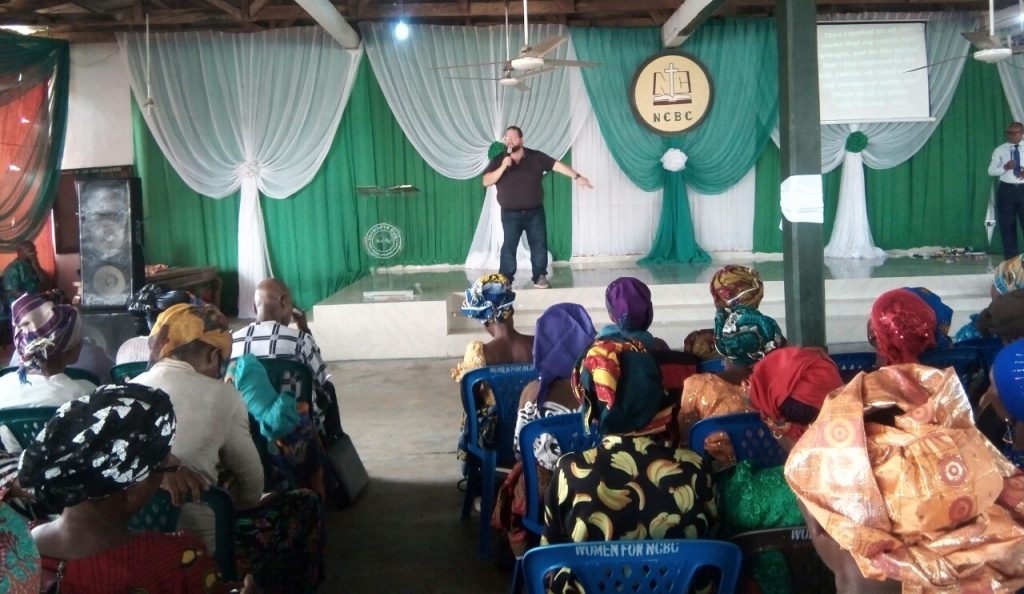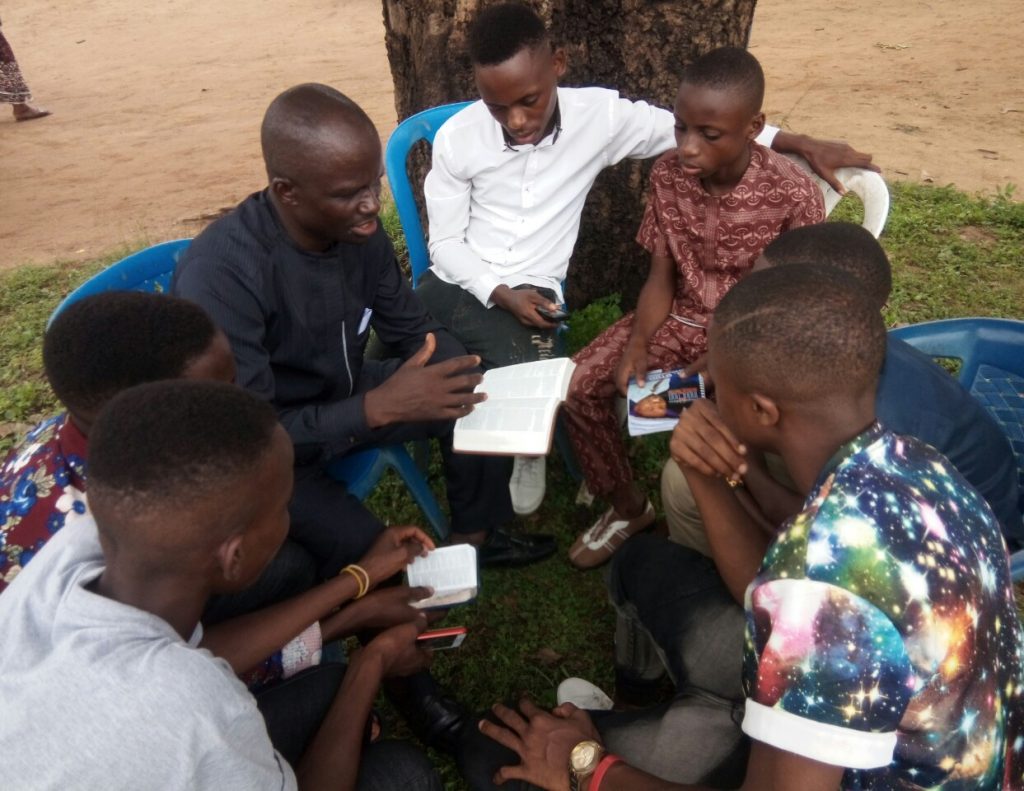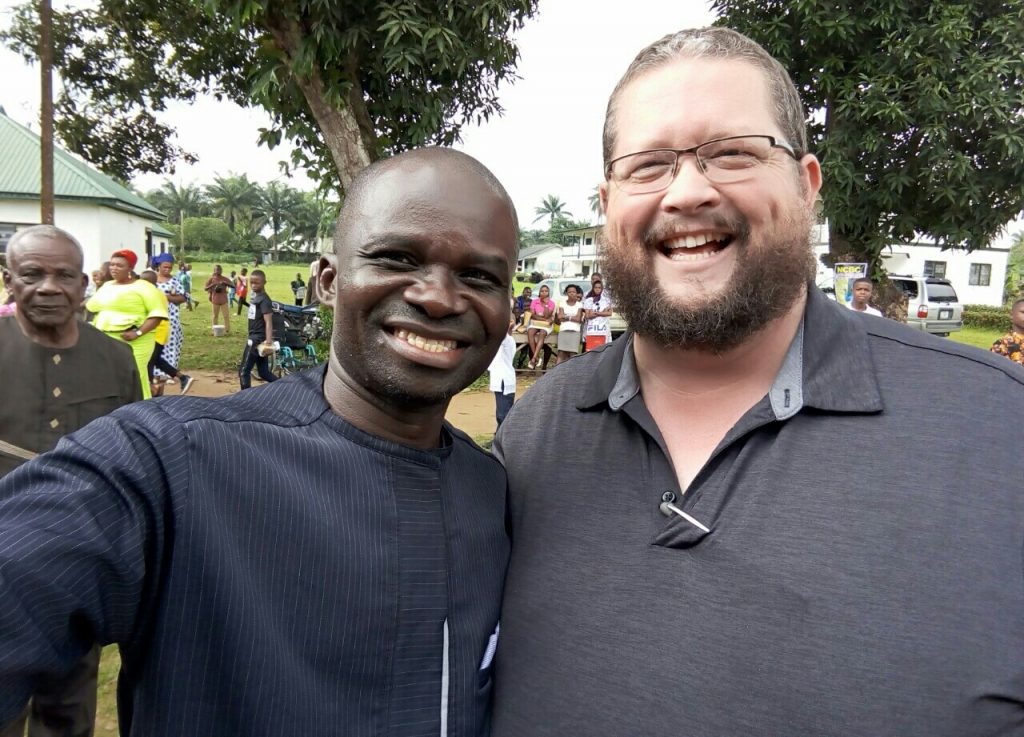 Church Planting Mission at Ata Essien Obio Akpa
The multiplier effect of our Bible Seminar at Ikot Akpan Eyo and the Free Eye Test /Glasses /Medical care and Food for the Needy supported by the Shackle Island church has been tremendous boost in church growth.
Some beneficiaries of your generosity mostly sinners from the neighboring community and Ikot Akpan Eyo village are preaching the love of God through the church of Christ in their lives. Some have become Christian and it is my hope that more will be converted Lord willing.
In one of the villages called (Ata Essien Obio Akpa), four souls have put on Christ and they now worship with the church at Ikot Akpan Eyo and the distance to a place of is long, we the Ukanafun WBS Evangelism Team and the church at Ikot Akpan Eyo has embarked on Evangelism Campaigns in the past weeks, many came out to hear our Gospel as we preached in the public place, though no one obeyed the Gospel that day, but we are following up with prospects with hope they will obey the gospel some day.
We are planning another 3 days Bible Seminar /Evangelism Campaign between Thursday – Saturday August 29-31, 2019 Lord willing a church will be planted in that village on Sunday September 1, 2019 if more souls obeyed the Gospel to help the new converts and those seeking to hear the Gospel there.
Ata Essien Obio Akpa is surrounded with two other villages and if a church is planted it will serve the neighboring villages as Two or Three Town Church.
Our team of evangelists will spend three days and nights in these villages preaching Christ and His church, we will visit their village Chiefs with the Gospel, go on door to door, preach at Market place and village square etc.
We need your prayers for this church planting mission to see the light of the day.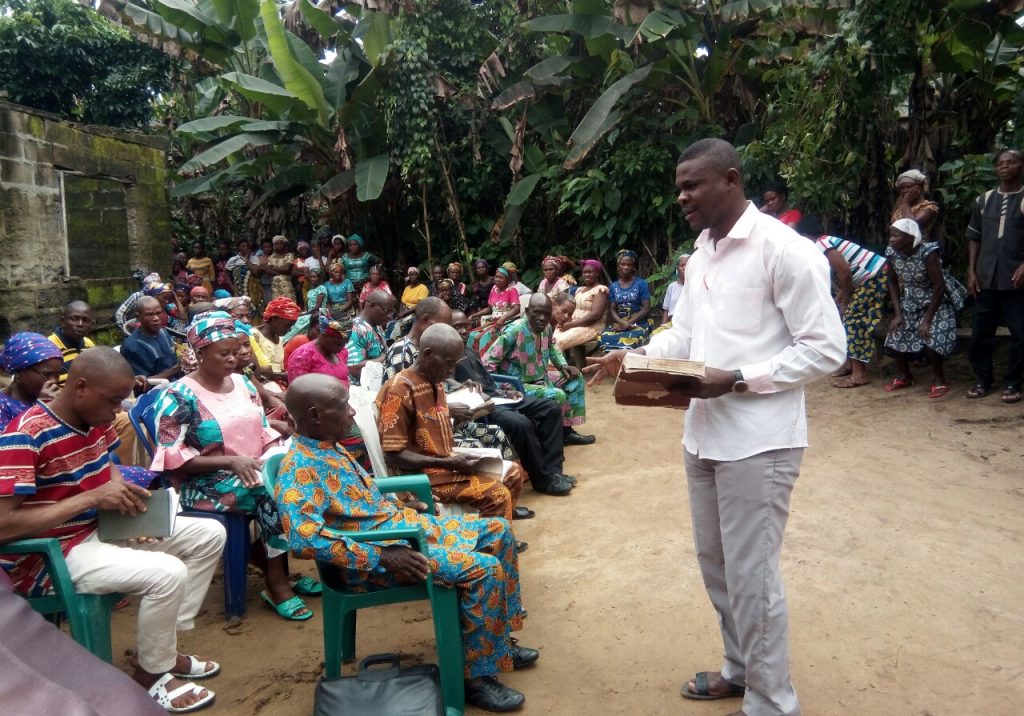 Another Soul Obey the Gospel
Another Soul Obeyed the Gospel at Ikot Anta Eneng Obom and I presented a Bible to help her new faith as she has the need for the Holy Book. The Preacher (Wisdom Umo Umoh) is doing well in following up with those we preached to during our last WBS Evangelism Team campaigns in the area were a couple baptized into Christ last month July 2019.
We plan another Evangelism campaign at Ikot Anta Eneng Obom in September 7 Lord willing. We need your prayers.
Thank you you for donating funds for the purchase of Bibles and Hymnals, they really help our work for Christ in the rural areas. God bless you and yours at the Shackle Island church of Christ.
In Christian Love and Service,
Mojima Etokudo