May 2022 Mission Report
1. On may 1, 2022, I worshipped and preached the sermon a soul was baptized at church of Christ, Ikot Osute
2. On Saturday May 7, I officiated the funeral service of late brother Emmanson Jonah Udo of Church of Christ Ikot Udo Ossiom, after the sermon, many asked questions and Bible answers was supplied and some promised to study with the church.
3. On Friday May 13, I preached the sermon from 2 Corinthians 6: 14-18 during the burial of late Sister Uche Sunday of church of Christ, Ntak Afaha village. The denominational forks at the funeral service asked questions bordering on the New Testament church and Bible answers was supplied.
4. On Saturday May 14, our Ukanafun WBS Evangelism Team meet for our strategy meeting, it also afford us the opportunity to remind ourselves from the Scripture our task as Preachers. We also planned our participation on the upcoming WBS Great Workshop in Lagos between August 17- 20 Lord willing.
5. On Sunday May 15, our Indoor Bible Lectureship at church of Christ, Ikot Odiong on the topic " The Church and her works" continues and Two (2) souls obeyed the Gospel and baptized into Christ.
6. On Saturday May 21, my wife Ekaette led sisters at Ikot Odiong church to Women Gospel Meeting at Church of Christ, Uruk Ata Nsidung.
* Same May 21, I attended Preacher's Forum at Church of Christ, Ndot Ikot Eda on the theme "Be A Good Soldier of Christ". It was a great fellowship with other co labourers in Christ kingdom.
7. On Sunday May 22, after our worship, we visited our sister (Anietie Ukaka) who gave birth to a baby boy and we sing songs of praises to God for safe delivery and prayed God's continue blessings on the family.
8. On Tuesday May 24, A denominational from the neighborhood of Ikot Odiong Pastor Sunday Udo of Christ Faith visited me for clarification on some things in the New Testament church and I did, pray he makes his decision to accept Christ.
9. Between May 24-27, I and my wife attended the Nigerian Christian Bible College NCBC Annual Preachers/ Church Leaders Seminar, it was great reunion with brethren.
10. On Saturday May 28, I was an officiating minister at the funeral service of late Sister Alice James of Church of Christ, Ikot Akpa Nkuk.
11. On Sunday May 29, we rounded up our indoor Bible Lectures at church of Christ, Ikot Odiong and the church meet to review our work for Christ and plans for the future.
* Our children Bible class celebrated children's day, books and pen was donated to help in their school effort.
12. On same Sunday 29, I spoke at the indoor Bible Seminar at church of Christ, Ikot Ibritam on the topic "Benevolent and Church Growth"
12. On Monday May 30, we embarked on follow up Evangelism at Ata Essien Obio Akpa Church area.
It was a busy month indeed and we glorify God for His Grace on us.
Thank you so much for your generosity towards our labour for Christ and His Church, God bless you and yours in Christ Jesus name.
In Christian Love and Service,
Mojima Etokudo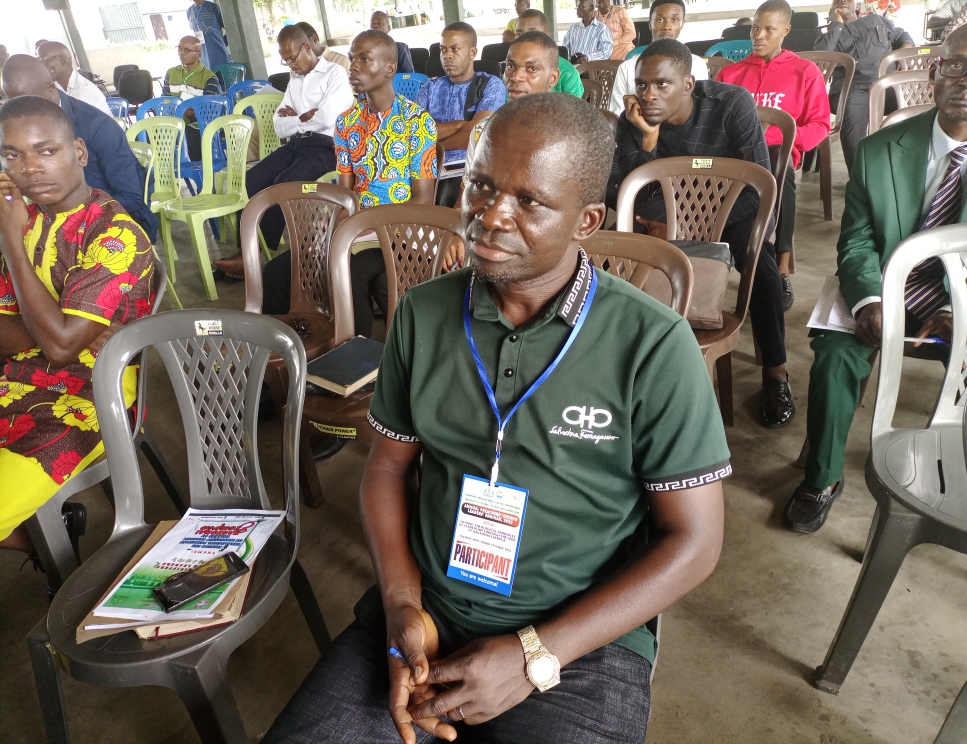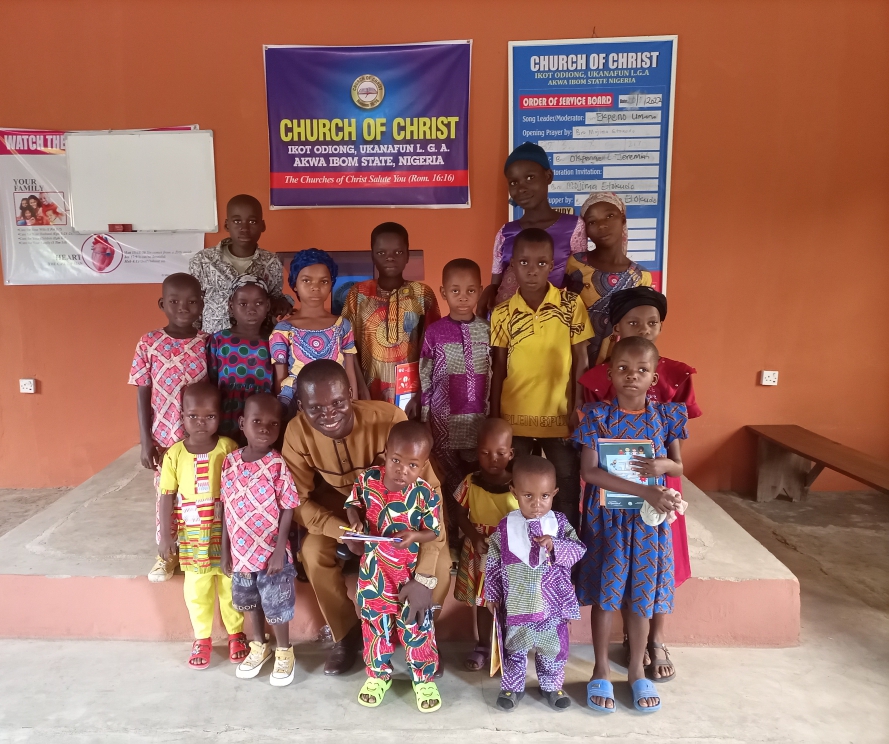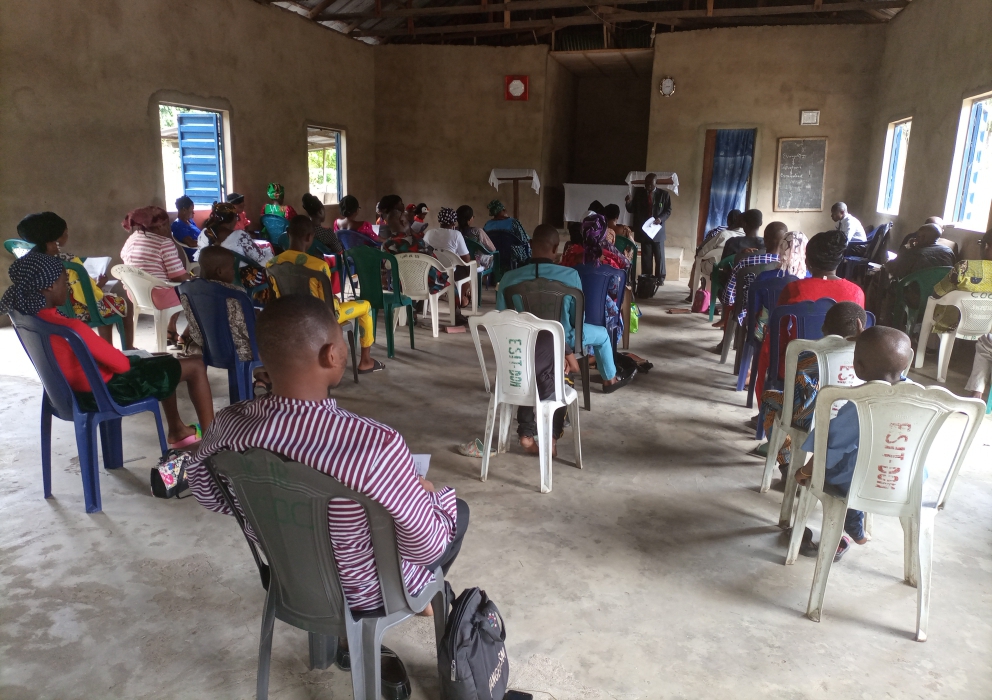 Early June 2022 Update
Greetings to you and all my brothers and sisters at the Shackle Island Church of Christ, pray this finds you well.
1. We lost a soul through dead at our 17 months old new church planted at Nto Abia Ekpenyong Atai 1.
Late brother Kelvin Justine Idio was baptized into Christ on July 25, 2021 after my sermon (see Baptism and Bible presentation picture which was earlier sent to you last year).
He (late Kevin Idio) was buried on Saturday June 4, 2022 after a funeral service attended by both Christians, his former denominational (Methodist/Catholic Church members), Community leaders and family members.
Many Preachers of the Gospel was in attendance, brother Editi Obot preached the funeral sermon while I preached during the interment session at the grave yard.
Many denominational church members responded to our preaching and promised to study the Bible with us.
2. On Sunday June 5, 2022, I and my family again worshipped at Nto Abia Ekpenyong Atai and many denominational members who hear our preaching during the funeral service came to study with us and asked many questions as I preached about the Church of Christ. A soul (Mr Uwem Abraham) who obeyed the Gospel received a Holy Bible to help him with his new faith from our stock. See attached picture.
Pray for the newly baptized and the newly planted church.
In Christian Love and Service,
Mojima Etokudo
PS. The attached pictures shows:
1. A newly baptized
2. Picture of our late brother Kelvin Justine Idio