Greetings to you and yours in Christ Jesus name.
I trust you are doing good, thank you for your prayers and kind support. God bless you.
Amongst the seven (7) different Bible Seminars/ Evangelism planned by our Ukanafun WBS Evangelism Team, here is the report of the second Seminar which aimed at building leadership and church growth.
Thank you for acknowledging the receipt of the report of the Bible Seminar/Evangelism at Church of Christ, Ikot Osute.
The Christian Couples'Retreat was my vision to strengthen the church through building up the family who is a component part that made up the Church and the society.
The 6th Christian Couples'Retreat on the theme " IDEAL CHRISTIAN HOME – A PANACEA FOR EFFECTIVE CHURCH GROWTH" at church of Christ, Ikot Esa Road, Ukanafun on Saturday January 7,2023 has 186 in attendance.
Topics such as:
* " SUBMISSION IN MARRIAGE, WHOSE RESPONSIBILITY" AND
* "THE PARENTS AND DIGITAL TOOLS, LEVEL OF ALLOWANCE" was treated.
Testimonies of restored marriages was received and mended crack marriages was received by participants.
Questions and Answers time was observed, ideas was shared by both the older marriage and the younger ones.
There was meal fellowship amongst the couple whose some agrees that they have not been dinning together due to disagreement but the retreat help them know the truth about marriage and turn right.
It is my hope that a healthy Family makes a healthy Church and a healthy Nation.
Pray our little effort help grow the church in Nigeria, Africa and beyond.
Thank you for your generosity in getting this retreat hold. God bless you and yours in Christ Jesus name. Amen.
In Christian Love and Service,
Mojima Etokudo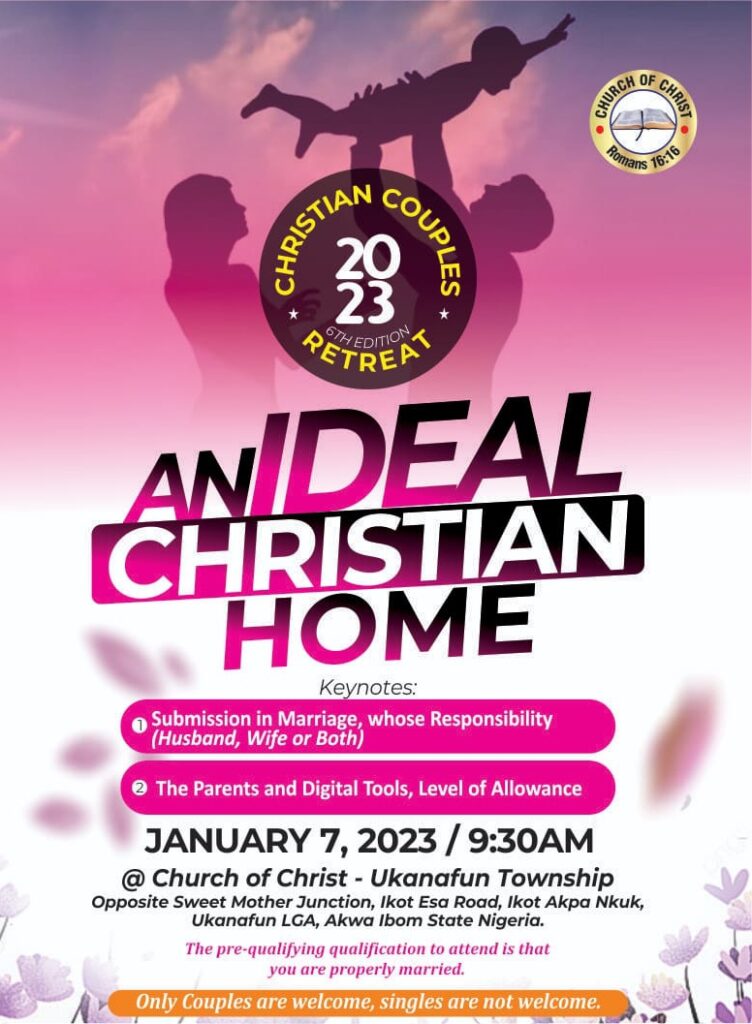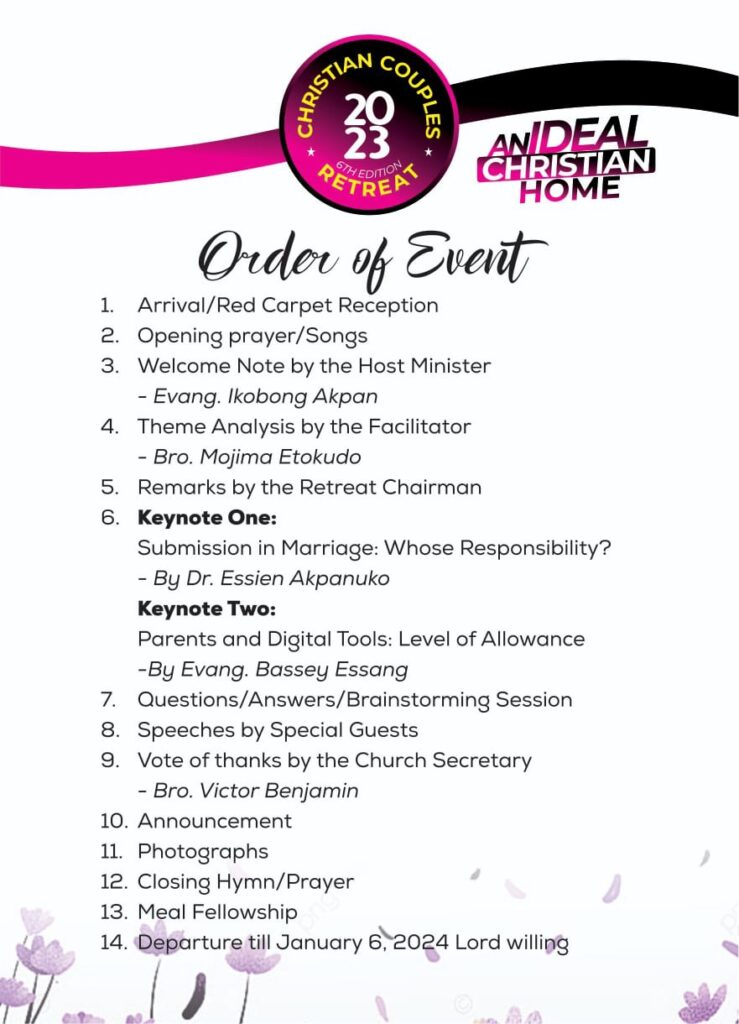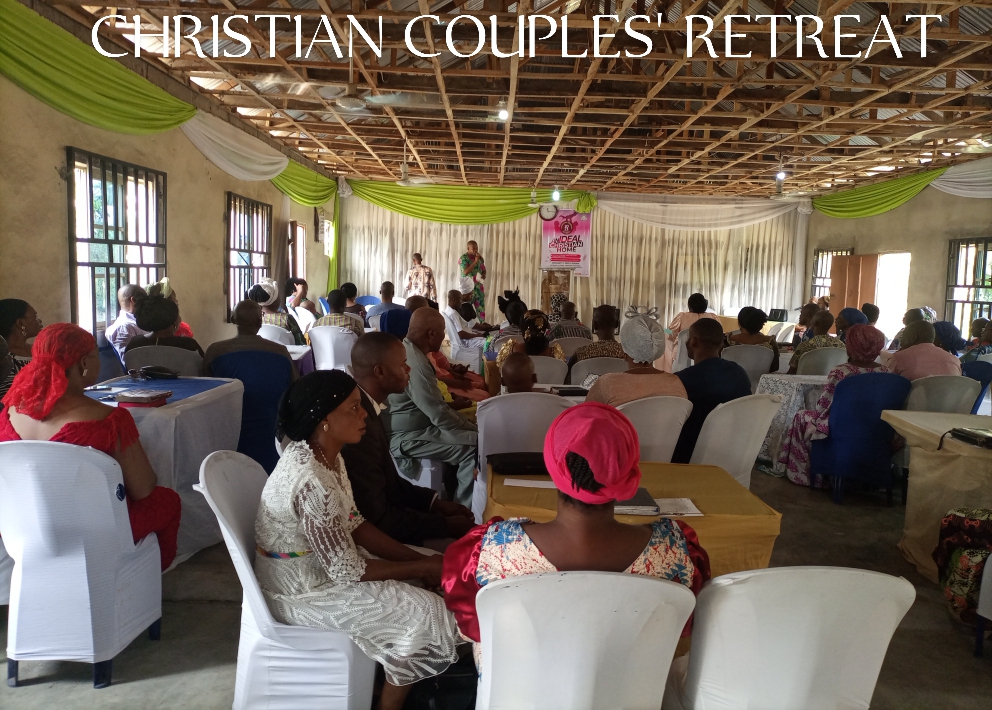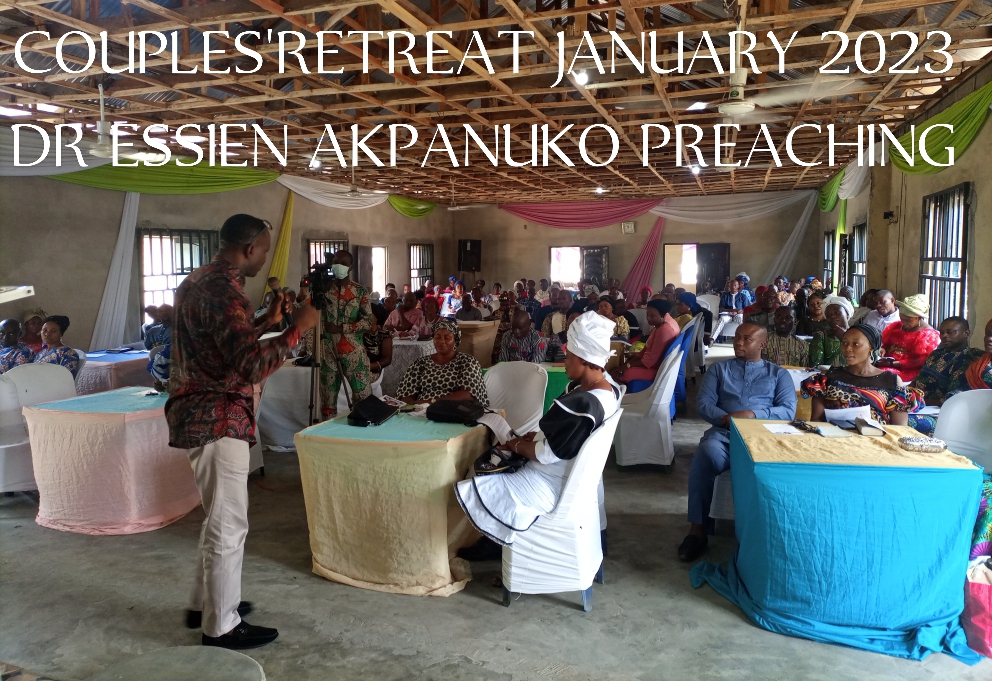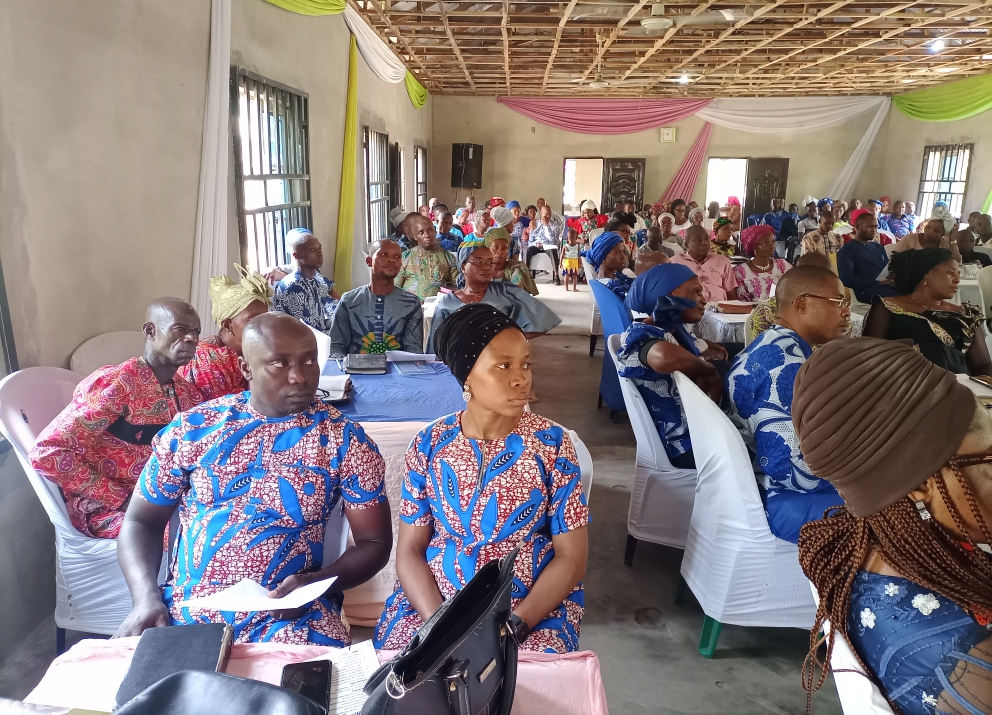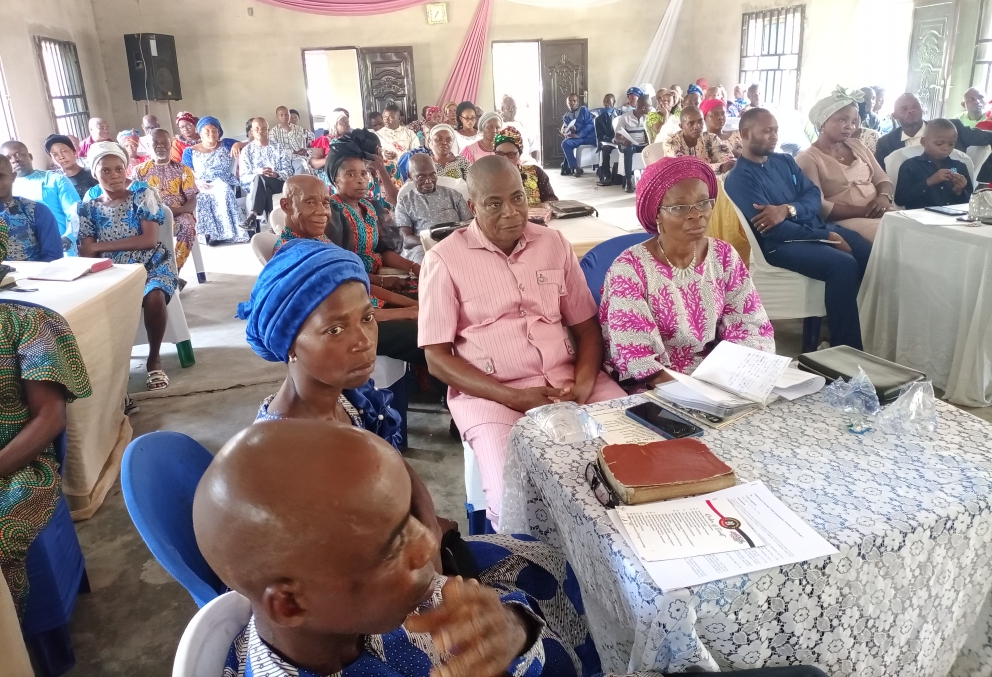 Follow-Up
Greetings to you and yours in Christ Jesus name, Amen.
Today "God's gift Thompson" one of the couple that participated at the just concluded Christian Couples' Retreat on January 7, 2023 visited our worship at church of Christ, Ikot Odiong, and the wife baptized into Christ after my sermon on REPENTANCE from Acts 17:30-31.
They are from Ikot Esa a community that hosted the  Christian Couples' Retreat. The husband alone was a Christian and I am excited the Couples'Retreat has brought a soul to Christ through water Baptism.
I have sent a letter through them to their closer local congregation so they can be worshipping there.
Thank you for your generosity, indeed, your kind support really payoff. God bless you for the opportunity to serve with you for Christ and His Church.
In Christian Love and Service,
Mojima Etokudo